Hello again, my CLDA and Industry colleagues,  
We are in the home stretch of this year's CLDA Final Mile Forum. With only 4 weeks to go until we gather at the Hyatt Regency in New Orleans, you should be getting fired up – a blazing fire (probably a bad pun and segue into today's CRESCENT CITY CULTURE, as you will learn). However, if you HAVE NOT registered yet, remember that it will be MARDI GRAS, and our hotel block ends THIS MONDAY, January 16th. Let's use them and not lose them.
Over the last few weeks, I have brought a New Orleans vibe to you by sharing some of New Orleans' culture and introducing you to some of the personalities who have left an impression on and within New Orleans. There were, and are, some unique individuals that have shaped the landscape of your city and state. To say that we have had some unique characters here is an understatement. You could look to our politicians whose stories and antics could provide enough material for a good fiction novel, except that many of them happen to be TRUE. Meet two of these colorful characters – The Governor and the Stripper. And a little sidebar story relates to me and my quest to find a name for our company. I think you will connect those dots shortly.
Earl K. Long was the Governor of Louisiana for three separate terms; he was the younger brother of one of our other Governors, "The Kingfish" Huey Long. He got his taste for politics by campaigning for his older brother. Both were very flamboyant men.
When Earl Long returned to the top spot in Louisiana in 1948, he was known for many things. "Uncle Earl," as he was called, was known for his advocacy for the "common man" and his entertaining behavior. His rambling "all over the map" one-hour speeches were also a trademark of Uncle Earl, and he even spent some time in a mental institution towards the end of his last term. But there was one other thing that this flamboyant man was known for…his open affair with Fannie Belle Fleming, better known as Bourbon Street burlesque dancer Blaze Starr.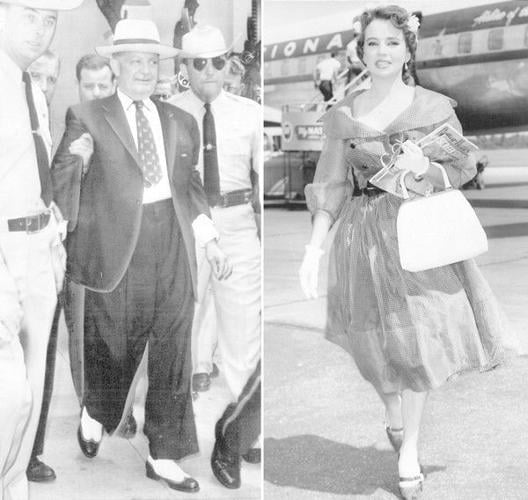 Fannie Fleming was 15 and working in a doughnut shop in Washington DC when Red Snyder walked in and "discovered her." She was a beautiful girl, and he convinced her she could be in show-biz. Soon after, her stripping career began in Baltimore. It was Snyder who came up with the Stage Name Blaze Starr. She brought style and glamour to the world of Burlesque with her elaborate costumes and colorful performances, such as the "exploding couch." She would eventually stretch out on a couch in her routine and press a hidden button to release smoke. She earned the nickname the "Hottest Blaze in Burlesque."
As her fame grew, she traveled around the country, eventually finding a new home in New Orleans, specifically at the Sho-Bar on Bourbon Street. It was 1959 when a married Earl Long and company walked into the Bar. Long was so taken by her beauty that upon the conclusion of her act, he went to her dressing room and asked her out to dinner. The romance began. Long was not timid about his relationship with Starr, although he never did get divorced from "Miss Blanche," his wife.
Blaze Starr was loved by many. Her glamour, combined with a man in his 60's trying to reinvent his life, led to this unusual and unique love affair. Blaze Starr's memoir, written in 1974, led to the 1989 movie about her life and romance with Governor Earl K Long… "Blaze" starring Paul Newman as Uncle Earl.
Here is a little more about the romance between the Governor and the Stripper.
I think you have connected those dots, but one night in 1991, my quest for a name for our company culminated with us popping a "tape" into our VCR (Remember those). I was looking for a name for our courier division to separate it from some of the other types of transportation services we were offering, thus giving that division its own identity. What we call today re-branding. I wanted the new name to depict speed and yet still be able to tie it to our main company and logo. After going thru all of the typical "express" and "fast" names, I was at a loss. Then on that night in 1991, after deciding to chill at the house, the opening marque shined on our TV – "Blaze." My lightbulb finally lit up.
February 9th will be here soon, so make your plans NOW to join us in the Big Easy and learn more about our unique characters as you experience the CRESCENT CITY CULTURE!
See you in four weeks!